*Everything that was 2014. Entries below were drafted  in Shanghai, China – where internet connection is restricted and can drain happiness off you even from merely trying to get online.
*Currently fluttering somewhere in the District of Columbia, Land of the Free

I just realized that I have not updated this blog for the last n months years. Here are special random highlights of the year that was.
Starting you off with some classy Bling Bling Holiday greetings from a mall next to Jing'An Temple.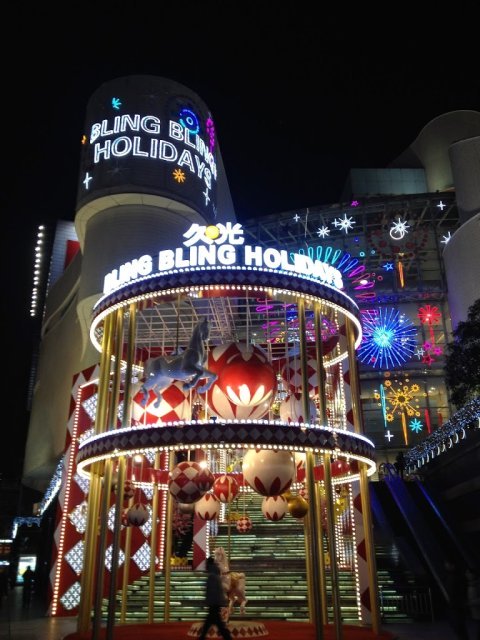 2013 Bling Bling Holiday Greetings from Jing'An, Shanghai, China
(1) New Job
I moved to a new job to teach MYP/Pre-IGCSE Science somewhere in Minhang District, Shanghai.
View of the hallway from the Science and Math Block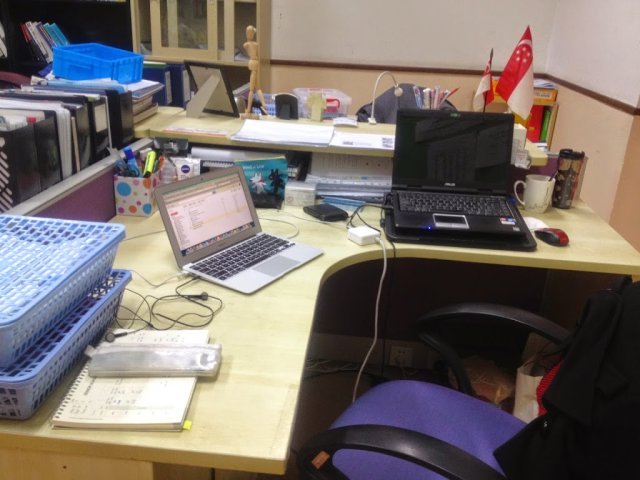 My work corner when I started. I was transitioning into the Macbook life here.
Also, there's more clutter on my desk when school is in progress.
(2) New Home
Michael and I moved to a new apartment in June 2014. Our landlady is an interior designer / architect and her place was one of her early projects. Photos taken below during our 1st tour of the house with our property agent.
Entry area reminds me of the ocean. 
Bamboo ladder was kept as part of the house interior.
Property agent's pair of shoes not included.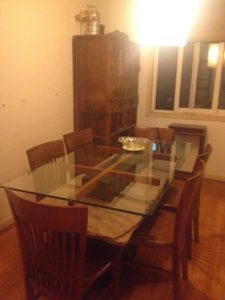 I
ntricate detail on the dining table stand – lovingly hand-crafted 
by my landlady and her daughter.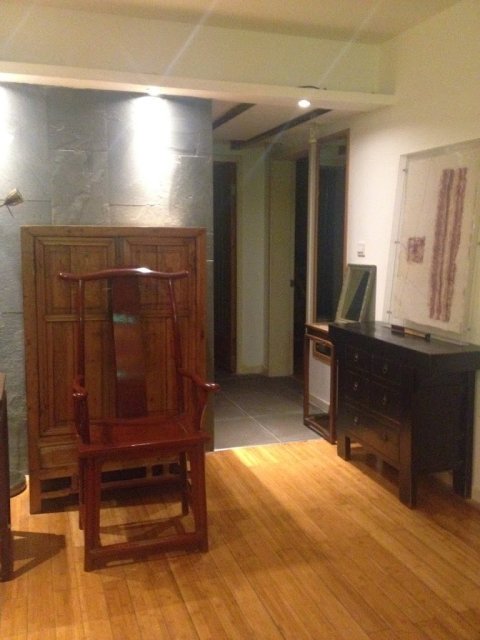 Hallway to the guest bedroom and bathroom
Living room zen area – where we spent most of our times appreciating how awesome life is.
(3) New Adventure: Gourmet Home Cooking
We tried out xinwei to guide us in the kitchen. Proportioned ingredients for gourmet dishes with user-friendly instructions. Mackerel and Ratatouille and Mushroom Risotto were our favorites. Michael took charge of this at the kitchen. My OCD was put to good use during preparation stage.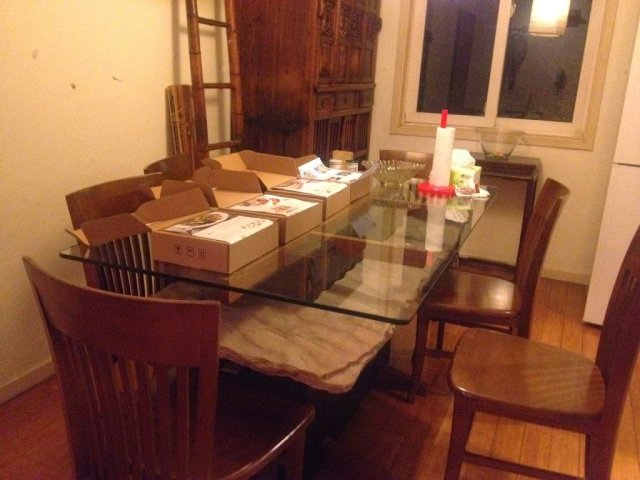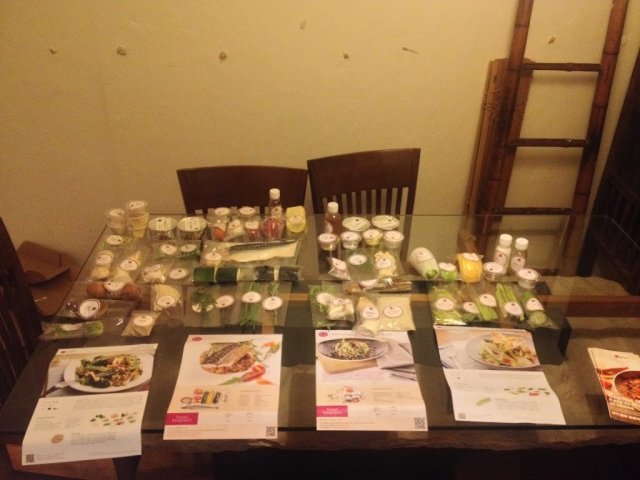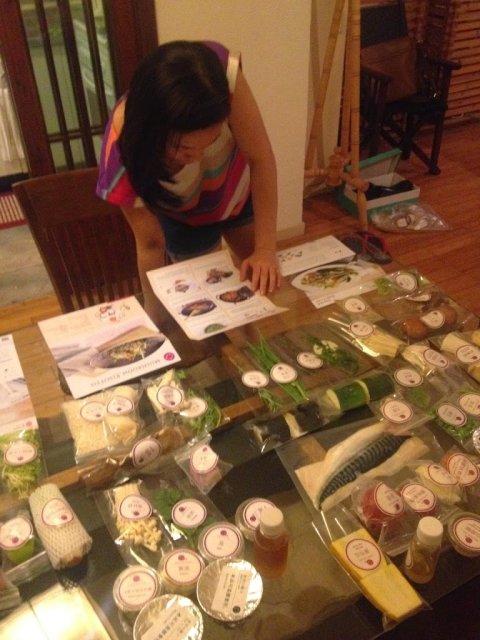 The dishes did not make it to the pictures – they disappeared too quickly.
(4) Annual Homecoming Faves
Next to my family…..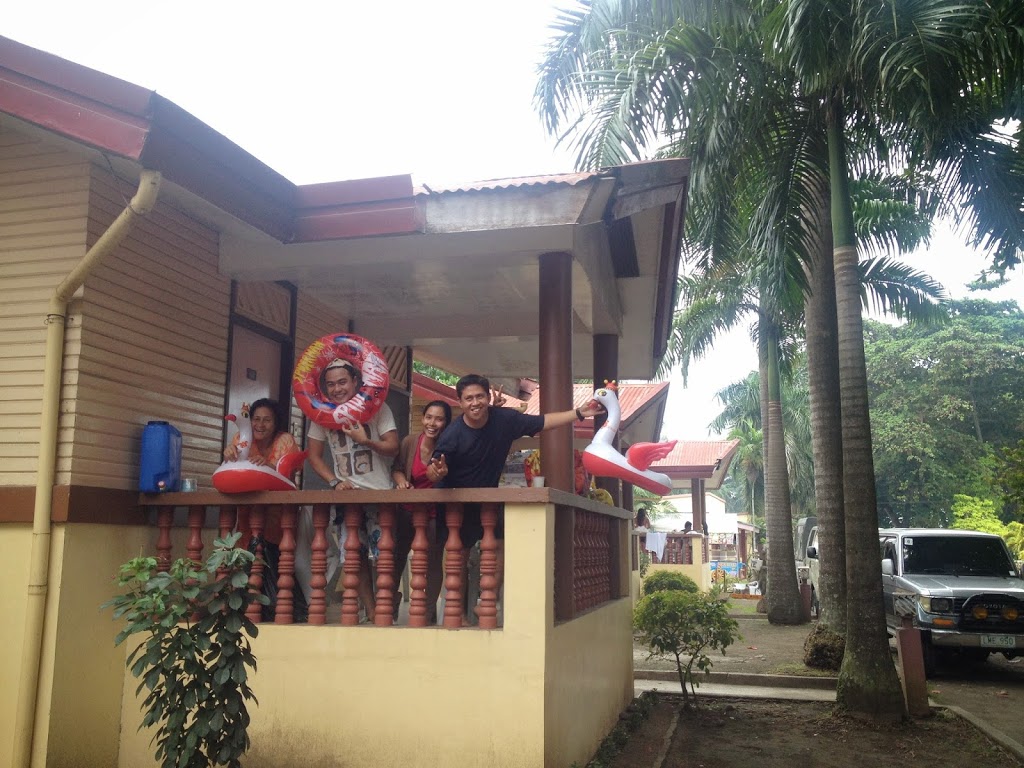 the reasons I come home can be summarized below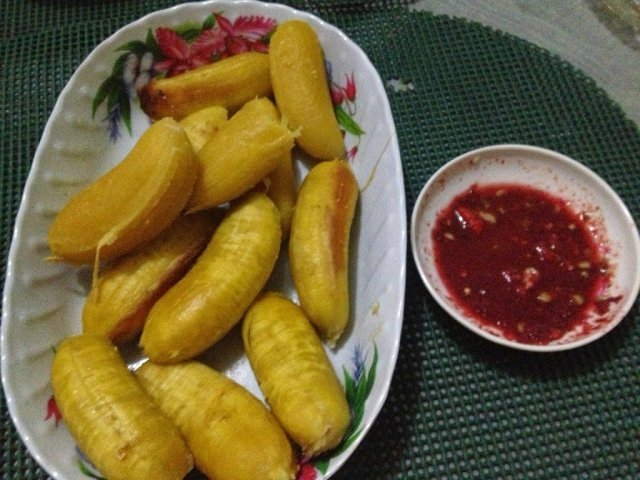 Boiled Saba Banana in Bagoóng (Fermented Krill or Anchovies)
Singkamas with Suka't Toyo with Sili (Turnip in Spicy vinegar sauce)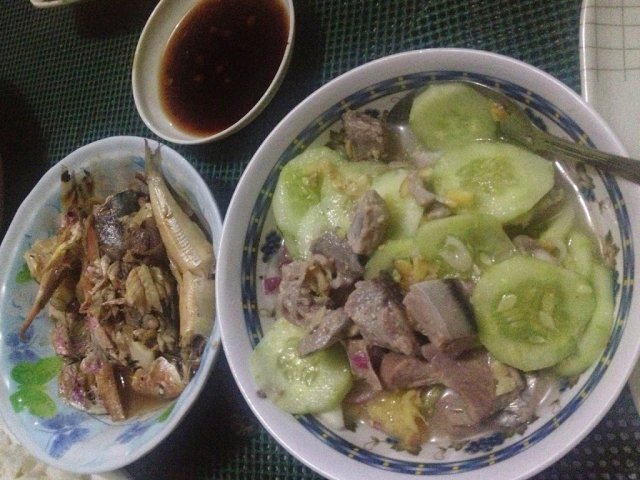 Paksiw na Isda (Fish cooked in vinegar and spices) and Kinilaw na Isda (Ceviche Filipino Style)
(5) Hosting our 1st Shanghai Thanksgiving Dinner November 2014
Michael and I hosted our first Shanghai Thanksgiving Dinner. Food was catered from Mr. Harry's .
Captured moments from Michael's time-lapsed video coverage here.
Table details courtesy of Michael and Pinay.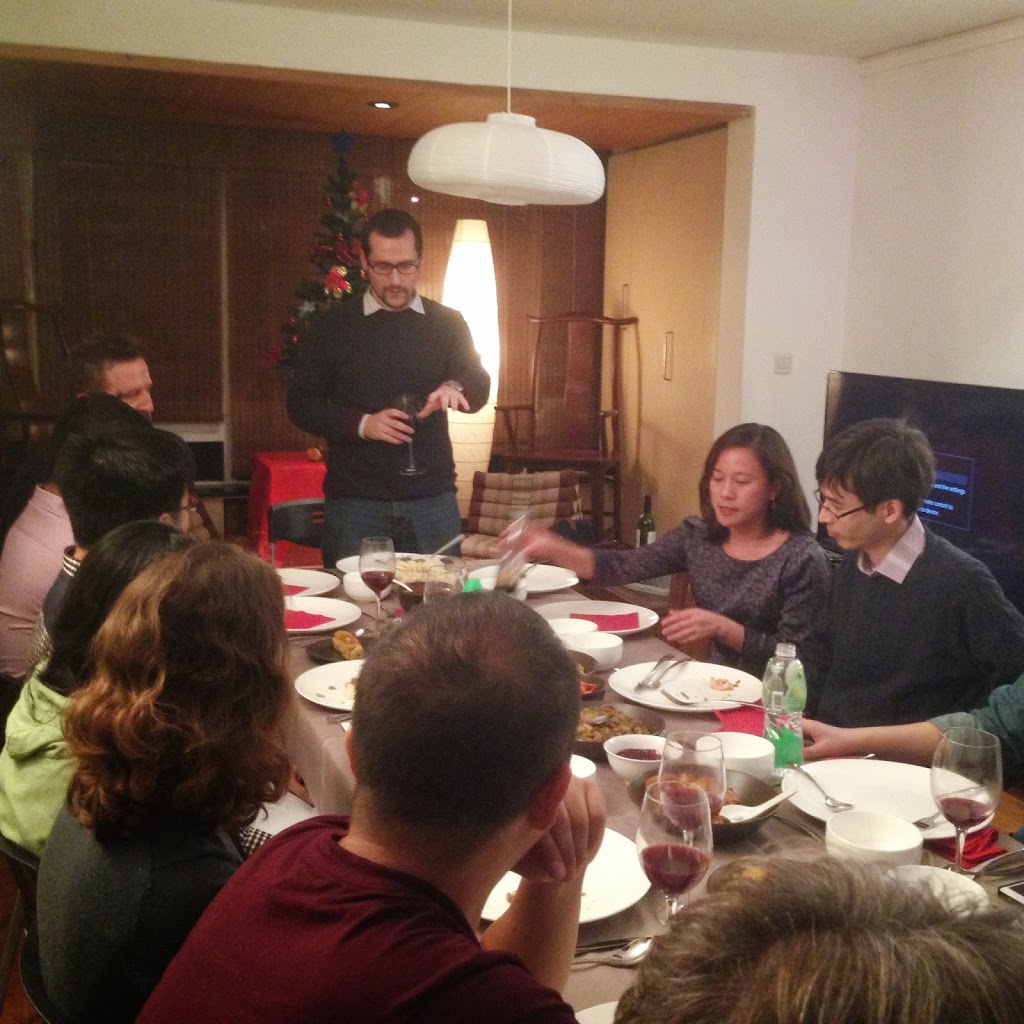 (6) 2014 Christmas Dinners Snippets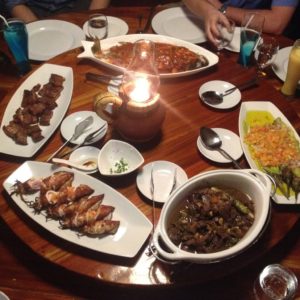 At PauPatri Boracay
At Argonauta Boracay Boutique Hotel's dinner spread
At Argonauta Boracay Boutique Hotel's dinner spread
At Mergrande Resort with Davao Family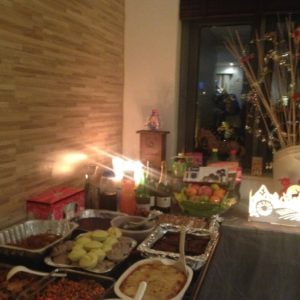 At Shanghai Filipino Family Dinner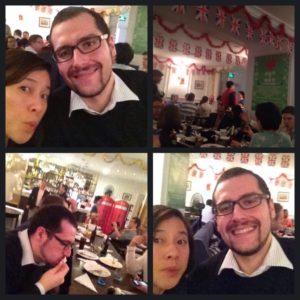 At Mr. Harry's Shanghai for Bashers' Christmas Dinner
Here's to more posts for 2015. I know it's already halfway across the year but I will work on catching up.